30
Drop Ship Lifestyle Review – Is It Worth The Money?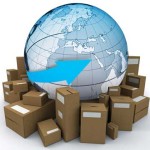 I get asked a lot about how to build an online eCommerce business or getting started reselling online. Sometimes people have a specific type of business they want to build with specific products in mind. Other times people get tired of trying to compete on eBay and/or Amazon and make a profit. The fees that Amazon/eBay charge often are the breaking point between whether you could even try and make a small profit.
I understand this frustration from being a Powerseller on eBay and also reselling on Amazon. The past few years have been increasingly difficult to find products that you can make a profit with selling on those sites. There's still opportunity but it's helpful to approach it differently. What works really well on Amazon is to find generic type items that people don't have a specific brand in mind when they're looking for a particular item. Take "Bamboo cutting board" for example. People go to Amazon looking for what's popular, or what seems to be a quality item or a good value. They don't have a specific brand in mind. Whereas with something like "headphones" people are going to want something with a brand like Sony, Sennheiser or Bose. And these types of products are very competitive to try and sell for a profit.
So rather then try to compete with companies selling these types of products, you can still take a nice piece of the eCommerce pie by setting up your own eCommerce store. People have become very comfortable shopping online so you can sell just about anything now through an eCommerce store and people will buy it.
There are a few challenges with setting up an eCommerce store though. For example, figuring out the template or platform to use and how to include things like payment processing can be daunting if your not tech savvy. Then there's the issue of getting suppliers. That's where the membership sites like Salehoo come in because they have a directory of thousands and thousands of suppliers for you to search for and contact all in one place (click here for my Salehoo review).
For some, they may have figured out how to get a nice store set-up and filled it with some really great products thanks to some awesome suppliers they've found but now the issue is getting traffic or buyers to their site. After all, you can have the nicest looking eCommerce store with the coolest products but if no one is coming to your site or if you're not able to be found then you're stuck, at that's a very frustrating place to be in.
This where Drop Ship Lifestyle (created by Anton Kraly) comes in as it's designed to walk you through all these different components to building a successful and profitable eCommerce store. But, the question is whether it does a good job of this and whether the information shared is worth the money.
So for this review, I'll be taking you behind the scenes (see Drop Ship Lifestyle review video below) to show you what you'll actually get.  Not only have I gone through this course but I've used it myself and I'll share with you the both the success and frustration I've had. I'll also discuss some things to help you consider whether this type of business is the right fit for you or not. Finally, if you do decide to purchase this Drop Ship program be sure to read about the bonuses I've included below and how you can take advantage of getting those (which will help your success with the program).
Behind the Scenes Look at the Drop Ship Lifestyle Course
[youtube]http://youtu.be/bbozw6Rdr2g[/youtube]
What Does Drop Ship Lifestyle Cover?
This program shows you how to build a successful online store from start to finish. Anton assumes you know nothing about this business and starts with "what is drop shipping" just in case you're not sure how it actually works. The program is broken up into the following modules:
Module 1: Niche Selection
Whether you have a niche in mind or not, you'll want to be sure and watch this video. To be honest, I thought I had some good niche ideas in mind already and after watching this video, I realized I should probably scrap some of those. Anton has tried all the things that I already thought were "good niche ideas" so hearing him talk about what works, what doesn't and why based on his own trial and error was invaluable. Basically, after watching this
Figuring out what types of products to sell online can really make or break how much money you'll make. Also, knowing how to stay away from certain niches that are prone to have more returns or customer service issues is a HUGE time saver. Now after going through this video your mind will probably start thinking of new ideas you hadn't considered before, which is great! Then once you have a idea you think is a good one you can submit it to Anton and he'll let you know if he recommends it or not. I'll talk about this later but the support is one of the most helpful aspects about this program and right from the get-go you'll have a chance to start taking advantage of that.
Module 2: Market Research
This module is all about looking at what your competitors are already doing and then he'll show you how to find out what suppliers they're using as well. It's a pretty simple concept but he walks you through step by step how to go about doing this and shows you several examples. From this module you'll start building a list of suppliers that you'll potentially want to start working with. Anton also shows you how to know if a niche has some 'red flags' and should be avoided. Again, the nice thing is that if you have problem locating a supplier or if you're not sure whether a niche is a bad one or not after doing your market research then you can once again contact Anton and he'll help you with that. He continually emphasizes this through the course how he really wants to help you succeed at this, and I can attest to the fact that it's true!
Module 3: Create & Build Your Online Store
I was impressed with how much I had already learned in the first two modules but I was particularly excited to go through Module 3. I have been through different online eCommerce programs and I find one of the most daunting parts can be creating the online store.  In particular, figuring out the best way to upload or add new products as well as making sure things like payment processing is working can be a real hassle. Anton takes by the hand and literally walks you through everything you need to do. I've never had such a simple time setting up a store.
Now he recommends using Shopify which is my new favorite as well 🙂 What sets Shopify apart from other platforms is that it has additional apps you can add down the road as you need them to make life easier or more automated for yourself. I also find it's easier to use then other platforms I've tried. If you decide to sign up for a Shopify store then be sure to check below for the additional bonus I've included if you sign up through my link.
Bottom line, if you're every tried setting up an eCommerce store before and failed, you will not fail this time around. Anton literally makes it so easy to follow you can't get lost (but again, if you do here's there to help). Granted, it will probably take a lot of "pause and play" of the video as he's walking you through it but it feels so exciting to have a simple to follow system for getting your online store all set to go.
Module 4: Get Drop Shippers
This module is everything you wanted to know about contacting suppliers and getting a wholesale account approved with them. In my experience, this is one of those areas that people can a little scared by. And understandably so, I remember the first few times I contacted suppliers I felt very awkward about it and really didn't know what to expect. Honestly, the only thing pushing me through the fear was that the fear of staying in my painful financial situation was worse than the fear of calling suppliers. Now, I've literally called and contacted hundreds and hundreds of suppliers so this is an area I feel especially confident in.
I can attest to the fact that everything Anton shares in this module is gold. He really helps set you up for success. One of the ways he does this is by showing you how to get your store set-up so you have something to actually show a potential supplier to help get approved. Now I can say from my own experience that I have been approved by many, many, many different wholesale suppliers without having a store to show them. However, I've learned what to say and how to come across confidently when I speak to them so that it's almost never an issue for me.
But what Anton does is show you how to do this so that even if you're brand new to all this and you're never contacted a supplier before you should most definitely get approved!
Module 5: Optimizing Your Online Store
Now technically, you're pretty much all set to go at this point. You have a site that will start to get traffic which is great, but traffic that doesn't lead to sales isn't good. And frankly, this is where a lot of drop ship programs stop. But now what Anton does in this module is show you how to make some adjustments and add some things to your store to help with conversions. The things he shows you are what will make sure that people coming to your online store, will actually buy form your online store and not go somewhere else.
Just like the other modules, everything is just follow Anton and do exactly what he shows you to do. He also provides you with some things you can just "copy and paste" to add to your own eCommerce store which makes life a lot easier rather than having to re-invent the wheel or try to figure out what to write. He basically hands you all the things he's learned that work best after years and years of doing this. This module was another HUGE time saver for me. The amount of hours I would have spend trying to figure all this out on my own and worse, all the time I would have spend second guessing myself or going through trial and error would have been astronomical.
Module 6: Getting Traffic To Your eCommerce Store
Besides getting my store set-up, this was my next favorite Module. I know all to well the frustration of pouring your heart into something to make it an amazing experience for people and not having anyone actually see it. Whether it's a blog post you create to help people make an informed decision or an online store, not being found or seen on the internet is crushing. And honestly, it can feel a bit paralyzing. You feel stuck, like "where do I go from here?"
So in this module Anton goes though and breaks down the most successful ways he's found to get traffic to his website which include: SEO, TheFind, Blog Banner Ads, Amazon Product Ads, and Google Shopping. I love that he gives you everything from no-cost or free ways to get traffic as well as ways to speed things up using paid ads. So don't worry about having to spend a lot of money or any money to get started sending traffic to your online store. But even if you have something like $10 or $15 to spend your first month he'll show you how to get the most mileage out of that in order to translate that into sales from your online store.
Module 7: Automation
The automation is not a requirement for being successful, it's really that next step you can take once your online store is profitable and doing well. At this point you may want to step back and not be as involved with your store. Or perhaps you want to sell your store and in doing so, want to automate more of the processes to add value to a potential buyer. This module will show you how to keep your store humming along while doing less work yourself. There is an increased cost but it's reasonable. For example, of the items he demonstrates is how to use a specific store app which costs about $15/mo to use. So again, although none of these ideas are a necessity for success, they are very helpful to know about when you're making more than enough money that it's worthwhile to spend a little on automating a few things you can work even less.
BONUS MODULE: 5 Day Success Plan
In this module Anton breaks everything down into daily goals with the ultimate goal of being up and running in 5 days. I found this to be perfect for myself to follow along with. However, I added an extra day for the market research phase as I wanted to run my idea by him first. Likewise, you can adjust this to fit your schedule… maybe stretch everything out over 10 days. Again, what's nice is having the whole process broken down into daily goals to keep you moving forward.
BONUS MODULE: Flip Your Store
I really like that Anton also includes a whole module dedicated to showing people how to flip stores if they so choose. This whole course pretty much guarantees you will be successful at building an online store as long as you don't stop or quit along the way. In fact, it's so do-able that you can actually start a couple stores at a time. Maybe you keep your favorite then sell the other two or three. This is what Anton has done over and over.
Now this certainly won't be for everyone. But, once you get your store going strong you may decide some day that you want to pursue something else or maybe you could really use the money from selling your store. Either way, I appreciate that he included this as a bonus module so the information is there if you ever decide to use it.
BONUS CASE STUDY
Anton suggests you wait to watch the case study until after you've gone through the basic course (and I would agree). The case study is something done by one of the students of the course showing some additional ideas that have helped him be successful at this.  He actually has a pretty cool story about how he tried a bunch of different ways of creating an online income before meeting Anton and trying this program.  The case study isn't by any means needed to be successful, but it just adds to the overall value of the course and I find it just adds motivation to doing this yourself.
As a side note, this is a recurring theme I noticed in the forum and from the case study is that so many different average people were finally able to make a solid income online because of this program.
 IMPORTING
Since Anton received so many requests from people who've been successful with this program about importing goods he created an additional section devoted to this. In this section he goes over importing goods, choosing suppliers, transportation, storage and getting sales. Now you don't even need to look at any of this when you're getting started. And honestly, you may never need to look at this or be interested which is fine. But again, he found himself answering the same questions over and over again so he created this section for people interested in taking their online stores to the next level.
What Additional Expenses Are There?
This is always at the forefront of my mind whenever I'm considering a new program or course to go through. I wouldn't be surprised if you've had some bad experience with that (I know I have). So here's the additional costs you should be prepared for if you decide to go through this course:
1. Purchase a domain. He recommends Namecheap (and I do as well) which will cost about $12/year.
2. An eCommerce solution. He recommends Shopify and their plans start at $29/month (there's also a 14 day free trial).
3. He recommends Google Shopping (to drive traffic) but if you're new to Adwords Shopify will give you a $100 credit.
4. He also recommends Amazon Product Ads (to drive traffic) but if you're new to them, Amazon will give you a $75 credit.
That's really it to get started. If you want to get into incorporating and outsourcing most of the work then there will obviously be more expenses. But if you need to start out as cheap as possible then you can get started with out much investment at all. When Anton first got started he could just afford the $29/month for his store and then built everything up from there. So bottom line, the definite expenses will be a domain name and a monthly fee of $29/mo for your online store.
What Is Support Like?
This is a very important question because no matter how good a course is there will always be questions along the way. For me personally, I've found that it's those little questions that can sometimes sap all your time and energy trying to figure them out. So often the support for programs like these is no more than some outsourced worker who has "copy and paste" type responses to everything. So you get the illusion of support but really, you're not getting the help you truly need.
Drop Ship Lifestyle is truly different. There's an active forum where you can post questions, read questions and answers others have posted as well as get direct support from Anton himself. Anton will directly respond to you if you like and make sure you get any questions you have answered.
I have been truly impressed by this. So often the gurus seem to sit off in an ivory tower somewhere and you're left trying to piece together bit and pieces of information to try and make sense of something they said or taught in a module. But with Anton, he actually cares about helping you succeed.
I think one difference is that this program actually works. Anton knows this so he's happy to help you with whatever sticking point you come across. The problem as I see it with many other programs designed to help you build an online business that they're inherently flawed. Rather than be something that 80% of the population can do, they're more often something that only 5-20% of the population can do. So if you don't "get-it" then you're left by the wayside.
So rest assured that if you truly want to build your own online store then the only thing that will get in the way of that is you. You'll have every question answered so the only thing stopping you will be you deciding not to take action on a particular step (as opposed to not knowing what action to take and being stuck).
Why Wouldn't Someone Succeed?
I think this is worth asking because this program is not cheap. Besides money though, it's also a commitment of time to build this. I can speak from personal experience that many times this can be the more costly part. It's very frustrating to spend 3 months following a particular course or program, only to get to the end and see it really doesn't work as well as described. That the actual results were hyped up and inflated… so now you're spend 3 months of your time to only create something that's making you $30/month… if you've been there you know what I'm talking about.
So here are the potential sticking points I would recommend thinking about before deciding to do this:
1. Contacting Suppliers
I know from working with people who are members of Salehoo that this can be intimidating for many people to do. People are often very excited about the idea of getting connected with a wholesale supplier but then when it comes time to emailing or calling they freeze. They're afraid of saying something stupid or getting their application rejected.
As I mentioned before, I've contacted hundreds and hundreds of suppliers and about 95% of them are just fine to talk to and work with. Very, very rarely do I come across a supplier who isn't at least reasonable to speak with.
If you're never contacted a supplier before, I encourage you to watch a video I did where you can listen to me contact a supplier and talk to them live over the phone http://youtu.be/kSTcLETmfEM
This will give you a good idea of what it's like and hopefully take away some of the fears you may have about that. Bottom line, is that if you think this could be a sticking point then you need to ask yourself if you're willing to get help to get past this fear. There's plenty of people to help, myself included. But you have "to be willing, to be willing" as they say.
2. Finding Suppliers
Depending on what niche you're interested in, this can be challenging. Anton's training on this is very good and you should be able to find suppliers as a result but if you are really set on a particular niche that's difficult to find a supplier for then you should ask yourself whether you're married to that niche or whether you're open to considering other options.
Also, if you decide to purchase this program through my link, then as a bonus I include several additional tricks to finding wholesale suppliers. There are specific search strings that work well to find suppliers in Google that can otherwise be difficult to find. Check below for more information about this bonus guide.
3. Dealing with Customers
If you're never had an online store before or never been involved in retail then I think this is worth considering. Are you ok with the idea of answering someone's question about one of your products over the phone or over email? Anton covers this in his course so you can minimize the amount of time you might spend on customer service type issues, but you will still probably get the occasional question here and there.
If you're every shopped at a new online store that wasn't something big like Amazon or BestBuy, etc. then you may have emailed them just to see if someone actually response. If you do get an email from a potential customer, a lot of the times that's all they really want to know. They want come comfort and assurance that if they order from your store an actual product will get delivered to them.
But I think it's important to realize that although this can be fairly hands off, there is still a strong likelihood that you'll have at least some customer interaction. So think through whether that's something you're ok with or not.
That's really it…
If you're ok with the above items I discussed and you're willing to follow along with Anton as he shows you what to do then it's not a matter of if you'll be successful but when. This isn't one of those courses that is only geared towards those that already have internet marketing experience or a certain level of being tech savvy. It really boils down to just following his direction and taking action. If you can do this then your online store will be successful.
FAQ
Do I need to register as a business before contacting suppliers?
Suppliers all have different requirements on the documentation that they need to approve you for an account.
At the most basic level they will ask you for an tax id# (also refereed to as an EIN).
When Anton first started doing business online this is all he had. Once he started making money online he "upgraded" to an S Corporation to limit his liability and for certain tax benefits that come along with being incorporated. This is NOT required at first but it is something that you may want to consider once your store(s) become profitable.
Some suppliers will also ask you for your sales tax license. Every state has a different sales tax policy so to find out what your home state requires you should Google your state name + sales tax permit.
Do I need a business bank account to get started?
Most suppliers will accept payments one of four ways:
Credit Card
eCheck
Bank Wire
PayPal
All of these payments can be made from personal accounts and setting up a business bank account is not required. Anton personally waited about one month and then switched to a business bank account as soon as he incorporated to save on fees.
Drop Ship Lifestyle Bonus
If you decide to join Drop Ship Lifestye and if you decide to purchase through my link then I want to give you an additional bonus. I have a several page guide I have written which will show you additional ways to search for wholesale suppliers using Google. These are all free methods but the problem is that most wholesalers are horrible at SEO so they're really hard to find.
This bonus guide will give you many different ways and variations of searching for a wholesale supplier no matter what niche you're interested in.
To receive this bonus you just need to do two things:
1. Clear all your cookies then purchase Drop Ship Lifestyle through my link by clicking here. Then
2. Email me a copy of your "Clickbank Receipt" or your clickbank order# to: lg.bydesign (at) gmail.com
Comments and Questions
If you have any comments or questions please don't hesitate to leave them below. If you've seen my Salehoo review, and seen how long the comment section is, it's because I really care about trying to do a helpful job answering people's questions. I know what it's like to wonder if a program will be a good fit so please feel free to ask a question if you have it or even just to leave any feedback about the course or this review.
Otherwise thanks for taking the time to read this and I hope you found it helpful! 🙂